AI-Assisted Remote Patient Monitoring
Esper AI Outreach: Double Your Adoption Rate, Maximize Your Patient Connections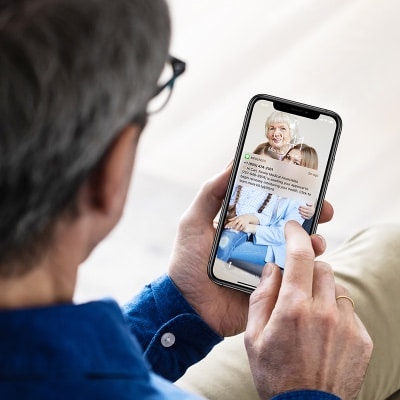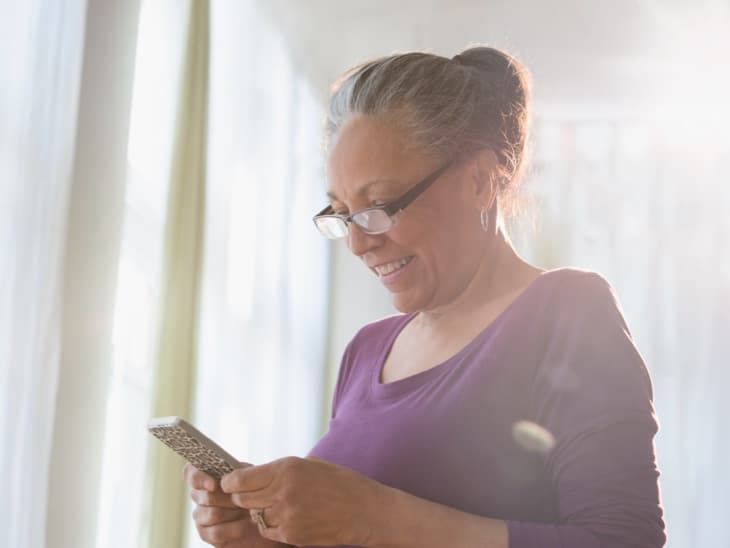 An Around-the-Clock Virtual Assistant to Boost RPM Adherence
Remote patient monitoring (RPM) only works when people feel comfortable using it. Our AI-assisted RPM makes adherence easier than ever.
Esper, our AI virtual health assistant sends alerts and offers genuine encouragement and support. It's like an extension of your practice in your patients' home.
The intelligence might be artificial. The connection is 100% real.
Meet Esper: Your Full-Service AI Virtual Health Assistant
Healthier living can be part of your patients' lives. Esper will be right there alongside them.
There is tabbed content below. Use the arrow keys to navigate through the tabs and the tab key to read the content.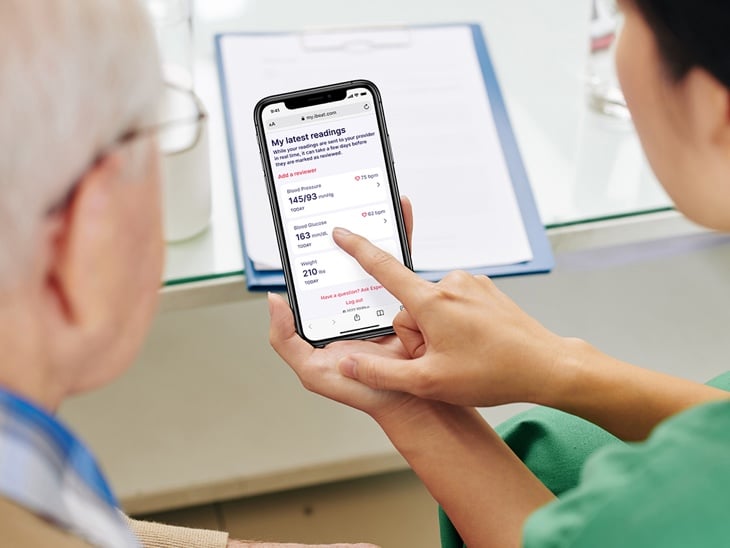 More Readings. More Information. Better Care Plans.
Artificial Intelligence for remote patient monitoring is an extension of your staff.
You're almost in the room — and empowering patients to live healthier, better lives.
Want to learn more?
How AI Assists Seniors With Patient Monitoring
AI medical assistance, when implemented in RPM programs, creates easy access to support and education for older adults.

Recent Patient FAQS
"What can Esper help me with?"
Esper can call or text you with reminders, send shipping updates, and even provide words of encouragement. You can add Esper to your contacts and send proactive texts if you need help with your device.
Patient Corner: How AI Devices Keep You Connected
Esper might not be a person, but she's really committed to helping you live your best life.
The 100Plus AI-Assisted RPM is a friendly voice that helps you maintain a schedule and take regular readings. We know that you might not be used to this kind of monitoring. We're here to make it easy and practical, so you can get on with your day.
AI Is Just the Start of Our Full RPM Platform
Artificial Intelligence underpins our integrated RPM platform by increasing patient adherence.
See how else we can make remote patient monitoring work for practitioners and groups of any size.
Esper Drives Engagement and Helps Improve Outcomes
"With AI-enabled RPM, we are streamlining our clinical workflow, improving our overhead and, most important, improving patient outcomes."
"We have seen tremendous results from patients enrolled with the 100Plus RPM. Their clinical health metrics improved, they have become more engaged in their health, and more compliant with their care plans."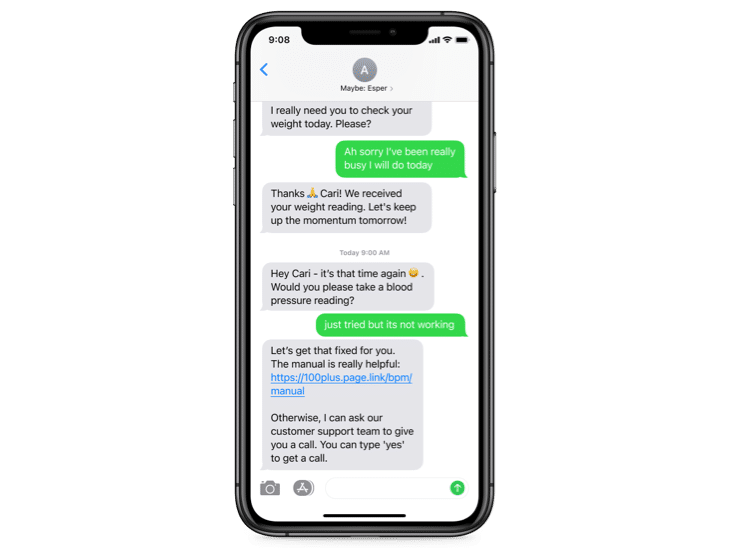 Expand Your Outreach With Monitoring Assistance
Esper is excellent at collecting data. We'll make the data work for you.
Our team monitors incoming data and helps encourage participation, so you only need to see what matters most.