Provider Support
Get the most out of your tools, and provide the most support to your patients
There is tabbed content below. Use the arrow keys to navigate through the tabs and the tab key to read the content.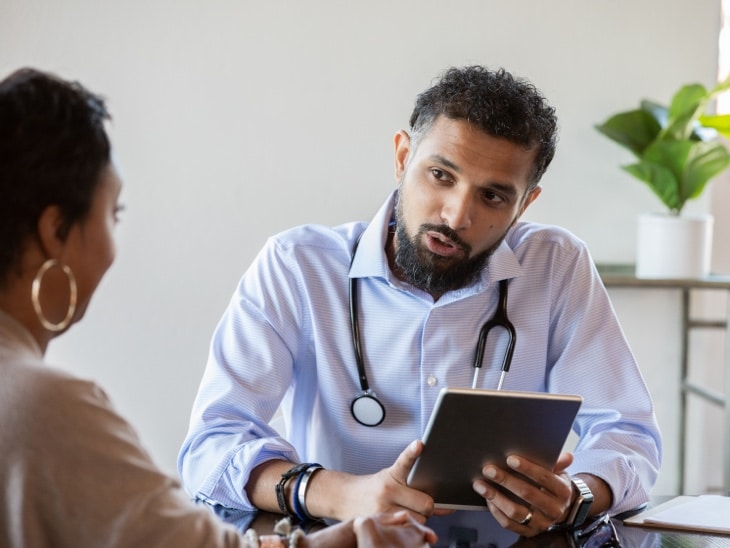 How Does Remote Patient Monitoring Work?
Medicare has long attempted to incentivize providers to deliver more proactive versus episodic care, when a patient's condition has escalated.
To drive this initiative forward, Medicare's Remote Patient Monitoring program compensates providers for recommending and reviewing data from products like 100Plus that monitor patients.
Remote patient monitoring simply refers to the use of technology to record health data for review by a provider in a different location than the patient. It is a great resource for many physicians caring for patients who are suffering from chronic conditions, are less mobile, are at risk of falling, or are geographically separated from their healthcare providers.
What is the 100Plus Platform?
100Plus is a remote monitoring solution for seniors which empowers them to remain independent and connected to their family.
The platform enables doctors like you to start managing your chronic patients remotely with no cost to you or your patients, while yielding robust economics for your practice.
Patients never need Wi-Fi or Bluetooth to be connected. All our devices are fully configured and ready to go with just a regular cellular connection.
Blood Glucose Monitor
Blood Pressure Cuff
Pulse Oximeter
Digital Weight Scale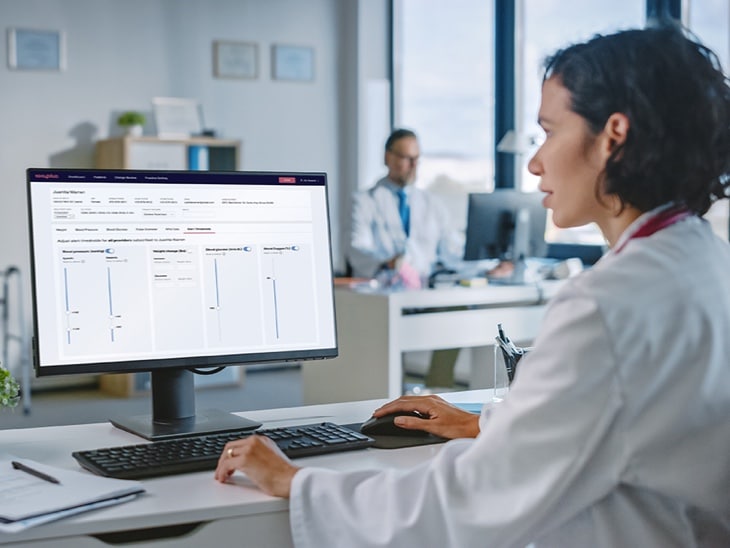 A Complete End-to-End Solution Means Less Work
More data doesn't have to mean more work.
We give you accessible information when and where you need it. Our platform is designed to be easy for you and your patients.
Billing Code Information
The information you need to know to understand billing.
*Disclaimer: The guidance provided is for reference purposes only. Practitioners should ask properly trained and certified billing personnel to review claims prior to submission to confirm compliance with billing requirements for their specific scenarios.
Billing CPT Code 99454
Source: AMA CPT Professional Edition 2022
Used to report remote physiologic monitoring services (eg, weight, blood pressure pulse oximetry) during a 30-day period.
The service must be ordered by a physician or other qualified healthcare professional.
The device used must be a medical device as defined by the FDA.
May be used to report supply of the device for daily recording or programmed alert transmissions.
Not reported if monitoring is less than 16 days.
Reported only once per patient per 30-day period, even if the patient has multiple devices capable of remote monitoring.
Auxiliary personnel may provide 99454 services incident to the billing practitioner's services and under their supervision. Auxiliary personnel may include contracted employees.
Consent to receive RPM services may be obtained at the time that RPM services are furnished.
RPM services may be medically necessary for patients with acute conditions as well as patients with chronic conditions.
Physicians and NPPs who are eligible to furnish E/M services may bill RPM services.
99457 and 99458
Care management services, as well as synchronous, real-time interactions.
This means conversations with patients over the phone, via email, conversations with caretakers, and managing referrals to other providers.
It also entails in-office work, including reviewing and documenting the patient's chart and plan, refilling prescriptions, ordering and reviewing lab results.
Meet Esper: The AI Assistant Who Helps Keep Patients On Track
Esper is the face of your remote patient monitoring program, providing your patients a single point of entry for any questions they have.
Esper answers as much as she can, and then triages to our support team and then your practice as appropriate.
There is tabbed content below. Use the arrow keys to navigate through the tabs and the tab key to read the content.
Access the Latest RPM News
Stay up to date with the latest news, articles and webinars about remote patient monitoring and telehealth.
"*" indicates required fields