Blood Pressure Cuff Support
The 100Plus blood pressure cuff shares critical health information with your doctor to help them understand more about your health and wellbeing between visits.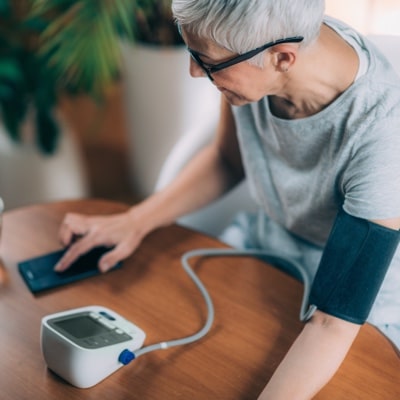 Getting Started
If you need help with your 100Plus blood pressure cuff, please give us a call at 844-483-7587 or download the Quick Start Guide below.
Your blood pressure cuff automatically shares health data to your doctor without you having to take any extra steps. It works right out of the box — no setup required.
This digital blood pressure monitor was designed to measure the blood pressure and heartbeat rate of adults with an arm circumference of 22 – 42 cm (9 – 17 inches). This device is intended for indoor, home use.
Please review the following information to help you get started using your blood pressure monitor. If you need additional support, our Customer Success team, based in the United States, is happy to assist you. Simply call our Customer Success team at 844-483-7587.
Best Practices for Taking Blood Pressure Readings at Home
Proper training and technique for patients is the best way to ensure accurate readings with your at-home blood pressure monitor.
Some of the most common reasons for inaccurate readings can be as simple as an ill-fitting cuff. 100Plus provides accurate and reliable at-home blood pressure devices and proper patient training to guarantee precise patient data for clinicians.
Accurate blood pressure measurements are crucial to remote patient monitoring. Keeping clinician and health care providers informed with the most up to date patient readings is the best way to work preventatively. Consistent inaccurate results can lead to untreated high or low blood pressure which, over time, can become dangerous for patients.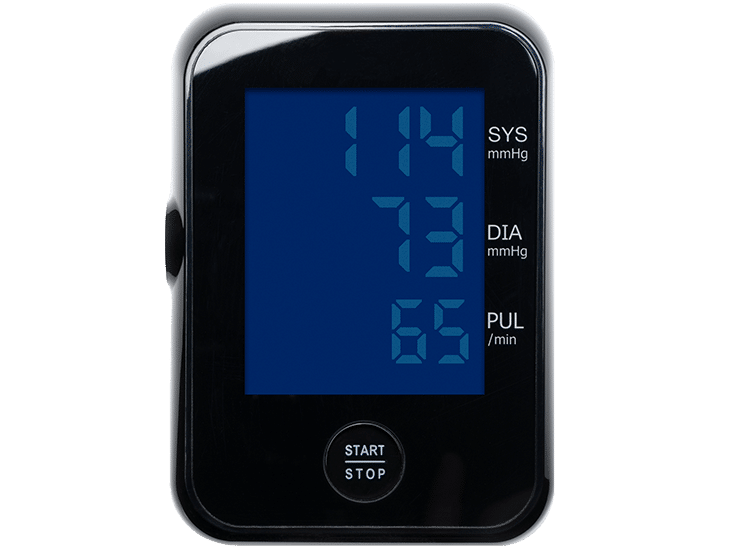 3 Ways to Ensure Accurate At-home Blood Pressure Readings
With all these steps and techniques, patients and clinicians alike can be confident in their at-home blood pressure monitor readings and work together to ensure the health of all remote patients.
Compare In-office and At-home Readings: One of the best ways to ensure accurate results with an at-home blood pressure monitor is to compare readings taken at home against readings taken in the office. This guarantees at-home device accuracy and reliability. It also lets clinicians know if patients are successfully using their at-home devices.
Use a Cuff-style Monitor: The cuff style monitor, offered by 100Plus, is preferred over the wrist monitor when it comes to accuracy. These cuff style monitors from 100Plus, along with the in-depth training provided, make it easy for patients to take their blood pressure consistently and accurately.
Ensure Proper Fit: Another way to ensure accuracy with at-home blood pressure devices is to make sure patients are using the right size cuff. Measuring your mid-upper arm, where the cuff will be placed, will help to determine which size is right for you. From small to extra large, the size of the cuff can differ greatly. Using the wrong size will make an accurate reading more difficult. To guarantee precise results, patients should be fitted to the correct cuff size for their at-home blood pressure monitors.
Frequently Asked Questions
Your provider needs you to take readings according to your current care plan, generally daily or as frequently as possible.
Your provider gives the blood pressure cuff to all eligible patients in order to monitor their health on an ongoing basis, not only the ones with current issues. This way they can be sure when your blood pressure isn't a problem and alert you if it becomes a problem at some point in the future.
The device you currently use doesn't transmit the readings back to your provider. These new devices will allow your provider to see your device readings in real time, and adjust your care plan between visits, ultimately reducing the chances that your health deteriorates.
Your 100Plus device will last several weeks or months before needing replacement batteries. Battery life varies by use, the cellular network, signal strength, and many other factors; actual results will vary.
If you have any questions about your device or need new batteries once depleted, do not hesitate to contact the 100Plus customer support team at support@100plus.com or 844-483-7587. We're here to help.
Have More Questions?
Having issues getting started? Our Customer Success Team, based in the U.S., is happy to assist you.