Digital Weight Scale Support
The 100Plus digital weight scale shares critical health information with your doctor to help them understand more about your health and wellbeing between visits.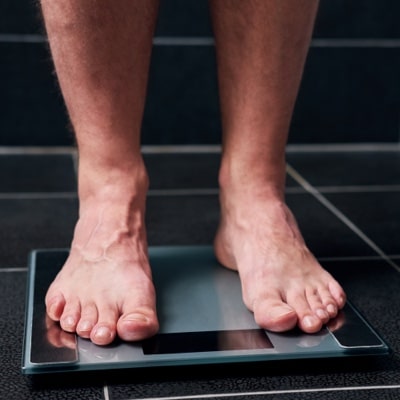 Getting Started
If you need help with your 100Plus blood pressure cuff, please give us a call at 844-483-7587 or download the Quick Start Guide below.
Your weight scale automatically shares health data to your doctor without you having to take any extra steps. It works right out of the box — no setup required.
It is just as easy as using a regular bathroom scale. There is absolutely no setup process or installation. You just step on the weight scale and it turns off automatically after you step off.
Please review the following information to help you get started using your blood glucose monitor. If you need additional support, our Customer Success team, based in the United States, is happy to assist you. Simply call our Customer Success team at 844-483-7587.
Best Practices for Using a Remote Digital Weight Scale at Home
Proper training and technique for patients is the best way to ensure accurate readings with your at-home, remote digital weight scale.
Some of the most common reasons for inaccurate readings can be attributed to a simple lack of patient education. 100Plus provides accurate and reliable at-home Remote Patient Monitoring devices and proper patient education, guides, and resources to guarantee precise patient data for clinicians.
Using an at-home digital weight scale seems straightforward, but there are a few factors that might skew readings. Ensuring accuracy in patient measurements in data is essential in monitoring one's health remotely. Health emergencies in patients suffering from conditions such as Congestive Heart Failure (CHF) can be detected with as little as a 2-3 pound weight gain. For these chronic conditions, it has been proven that rapid intervention is the most effective method for managing CHF.
Additional studies have shown that patients who weigh themselves daily are more likely to gain greater control over their weight and lose more weight when compared to individuals who weighed themselves less frequently. This list of best practices allows patients to weigh themselves accurately and consistently in order to work preventatively against chronic conditions associated with weight.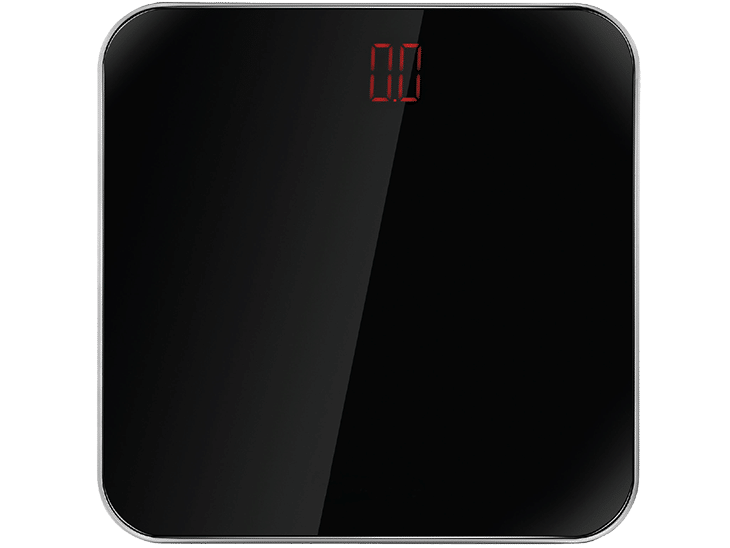 5 Ways to Ensure Accurate At-home Weight Measurements
With all these steps and techniques, patients and clinicians alike can be confident in their at-home weight readings and work together to ensure the health of all remote patients.
Weigh yourself in the morning. Many resources suggest that measuring weight in the morning is the best way to ensure consistency. Picking a specific time in the morning will help incorporate the habit and will assist with accurate measurements.
Measure your weight naked or in the same clothes everyday. Consistency in clothing, or lack thereof, in measuring weight is key. Keeping this variable the same everyday by taking weight measurements naked, or in the same clothing, will ensure more accurate and consistent results.
Weigh yourself before you shower. Hair and skin absorb water easily and may interfere with accurate measurements if weight is taken after showering or swimming.
Make sure your scale is on a hard, stable surface. Keeping scales on steady surfaces such as wood or tiled floors will help ensure accurate measurements. It's best to keep scales in the same locations to help with consistency as well.
Move your scale away from walls or other objects. If scales become caught on surrounding objects or wall moldings the measurement can be obscured. Make sure the digital scale is moved away from other objects while measuring weight to help guarantee consistent data.
Frequently Asked Questions
Your provider needs you to take readings according to your current care plan, generally daily or as frequently as possible.
Your provider gives the scale to all eligible patients in order to monitor their health on an ongoing basis, not only the ones with current weight issues. This way they can be sure when your weight isn't a problem and alert you if he/she notices any drastic changes.
The device you currently use doesn't transmit the readings back to your provider. These new devices will allow your provider to see your device readings in real time, and adjust your care plan between visits, ultimately reducing the chances that your health deteriorates.
It comes with everything you need to use it, batteries are included, so it's ready to use as soon as you open the box. If you need new batteries, please contact Customer Success by calling +1 (844) 483-7587 or emailing support@100plus.com, and we'll send you new batteries.
You can use your scale as often as you want, all measurements will be transmitted in real-time. You can use it once a week, every day, or even multiple times per day. However, we do recommend using it as directed by your doctor.
We are using the cellular network to transmit your weight information directly to your doctor.
Please contact 100Plus at 844-483-7587 or by chat.
No, it is not waterproof.
Multiple scales can co-exist in the same household however your scale has been prescribed just for you. Only one person can use a given scale, so if there are more members of the family that want to keep track of their weight, then using multiple scales is the way to go.
You can use it almost anywhere in the world. We suggest using it in your bedroom or living room instead of your bathroom to ensure the best possible signal.
We recommend Duracell batteries since our tests have shown that they last longer than regular batteries. You need four of them for your scale.
It is calibrated for 440 lbs.
The scale uses a cellular network. This way you don't have to enter a password, select a network, or anything like that. You open the box, step on the scale, and the results are available online immediately.
Have More Questions?
Having issues getting started? Our Customer Success Team, based in the U.S., is happy to assist you.